CLICK HERE

to see JIGU! Performing LIVE at the PNE in Vancouver, Canada!



Follow our attractions on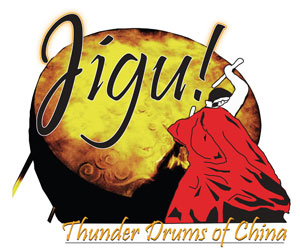 Jigu! In Chinese it means to 'beat or touch the drum' and audiences will clamor for more as they thrill to the powerful beat of this all-new attraction, JIGU! THUNDER DRUMS OF CHINA! Hailing from the Shanxi Province in China, this world-renown company of drummers, percussionists, and musicians will astound audiences in an ultra-sensory entertainment experience.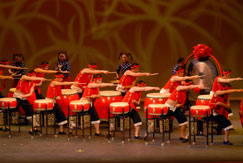 (Photo by: Brittany App)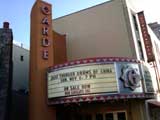 The theatre marquis at the Garde Arts Center in New London, CT. Just one of the many cities Jigu! Thunder Drums of China played on their 3rd North American Tour, in the Fall of 2009.(Photo by: Patrick Keegan)


JIGU! has won numerous awards including the 1992 Chinese Folk Competitions for Percussion and Drums Performers and they were the Gold Medalists at the 2004 National Star Awards in China given for excellence in their fields of drumming and percussive performance. They also won Gold Medals at the National Star Awards competition in 1992, 2000 and 2001. JIGU! THUNDER DRUMS OF CHINA made their American Debut in March of 2007, where they played to sold out houses across America. They visited numerous major US cities including Seattle, WA, San Francisco, CA, Detroit, MI, and Philadelphia, PA among many others. Their premiere tour was so successful, that they returned for a second tour in the Spring of 2008 where they visited such cities as Los Angeles, CA, Dallas, TX, Houston, TX, several cities in Florida, and Baltimore, MD. And, in October of 2010, JIGU! THUNDER DRUMS OF CHINA returned for their 4th North American Tour. The Group performed in many cities and visited many states, including New Mexico, Illinois, Wisconsin, Connecticut, North and South Carolina, and Florida, to name only a few. Company members of JIGU! THUNDER DRUMS OF CHINA look forward to many more such tours of the US and North America in the near future.

In the Summer of 2014 JIGU returned to Vancouver, BC in Canada to astound audiences there with their incredible drumming and percussive talents. They performed to packed houses at the Pacific National Exhibition, in the 5,000 seat Pacific Coliseum and rocked the house! This video displays some of those drumming skills. Much to the delight of Vancouver audiences, some lucky fairgoers got the chance to drum with Company Members of JIGU…It was a summertime treat that their Vancouver fans won't soon forget!

When not on tour, JIGU! THUNDER DRUMS OF CHINA continues to participate in many National and International Festivals and Arts Events. These appearances are many and varied and include CCTV's (Chinese Central Television's) Spring Festival, the Macao International Music Festival, the Shanghai International Arts Festival, the Chinese Folk Art Festival, the Summer of Ha'ErBin Arts Festival, the Hong Kong Drum Festival and Competition, the internationally renowned Arhus Cultural Festival in Denmark and the 2004 NBA's International Games, where they were the featured performers. Company members also participated in the Cultural Entertainment programming at various venues throughout Beijing, as part of the Beijing Olympic Games celebrations in 2008. The performers were very honored to be selected to participate in all of these very prestigious events!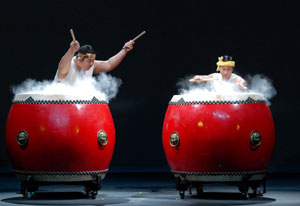 (Photo by: Brittany App)



Smaller units of JIGU! THUNDER DRUMS OF CHINA are also performing at Fairs and Theme Parks across America. See our FAIRS AND THEME PARKS page for further information on these very special engagements!

Bringing something special from the People's Republic of China, this exuberant troupe has thrilled and astounded audiences around the world…Experience the vibrant and colorful roar of JIGU! THUNDER DRUMS OF CHINA !

To find out where the next JIGU! THUNDER DRUMS OF CHINA performance near you will be, simply visit

and type 'Jigu' into the search engine. There you will find a list of venues for their upcoming Tours.
















More InformationFor further information and inquiries on our attractions, contact IAI at:
don@iaipresentations.com
cynthia@iaipresentations.com



Jigu! DVD's Now Available
Jigu! DVD now available!



Only $20.00 Each, including Shipping & Handling!

FEEL IT IN YOUR SOUL! This all new and exciting DVD is the gift you and your family will enjoy over and over again...together! This is a beautifully recorded digital video, with 5.1 Surround Sound enhancement. Recorded Live at the Clark Center. This DVD makes a great gift!



Call 1-800-424-3454 to place your order TODAY! Visa and Mastercard cheerfully accepted!





Jigu! Music CD's Now Available
Jigu! CD's are now available!
Pricing:
| | | |
| --- | --- | --- |
| | Recorded Live at the Clark Center | $15 |


FREE Shipping & Handling for all orders!

Call 1-800-424-3454 to place your order TODAY! Visa and Mastercard cheerfully accepted!





Download Videos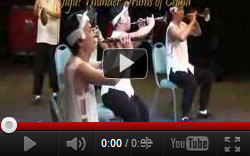 To download video - right click on a format below and use "save link as" or "save target as".





Client Resources

The materials above are subject to change. Please check back often for the most current information.

Reviews
"There is something very original and elusive in their performance this honesty and spontaneity is a wonderful thing not the least in the genre of folklore, but it became a very important part of the performance that one will not soon forget!"


~ Berlingske Times, Denmark



"For most of this exciting show, there was a strong feeling that something very special was happening on stage!"


~ South China Morning Post



"One or two curtain calls are common when you go to the theatre, but four or five is substantially above the usual encore. When it goes that far you definitely see the expression of the audience's appreciation, which speaks to the artist's success!"


~ Mitjutland Paper, Denmark


"During the two hours, I was never bored. The sounds of every drum rumbled through the hall! With resonating melodies, the elegance and tradition in every act throughout the show and the overall intensity, I was easily able to see why JIGU has become a world-renowned and respected group of percussionists and musicians!"


~ Idaho State University Bengal, Pocatello, Idaho


"Thanks so much for a great performance of JIGU! Thunder Drums of China! We didn't just watch, we experienced JIGU in our bodies! It was a magnificent, multi-sensory experience. The performances were visually stunning, gorgeous, and gracious!"


~ Ms. Ronna Kalish, New Mexico Tech Performing Arts Series


"This was one of the smoothest presenting experiences I've had. The show looked wonderful and met all of my expectations. The show was a great success!"


~ Mr. Jeff Martin, Brigham Young University Arts Series, Provo, UT.